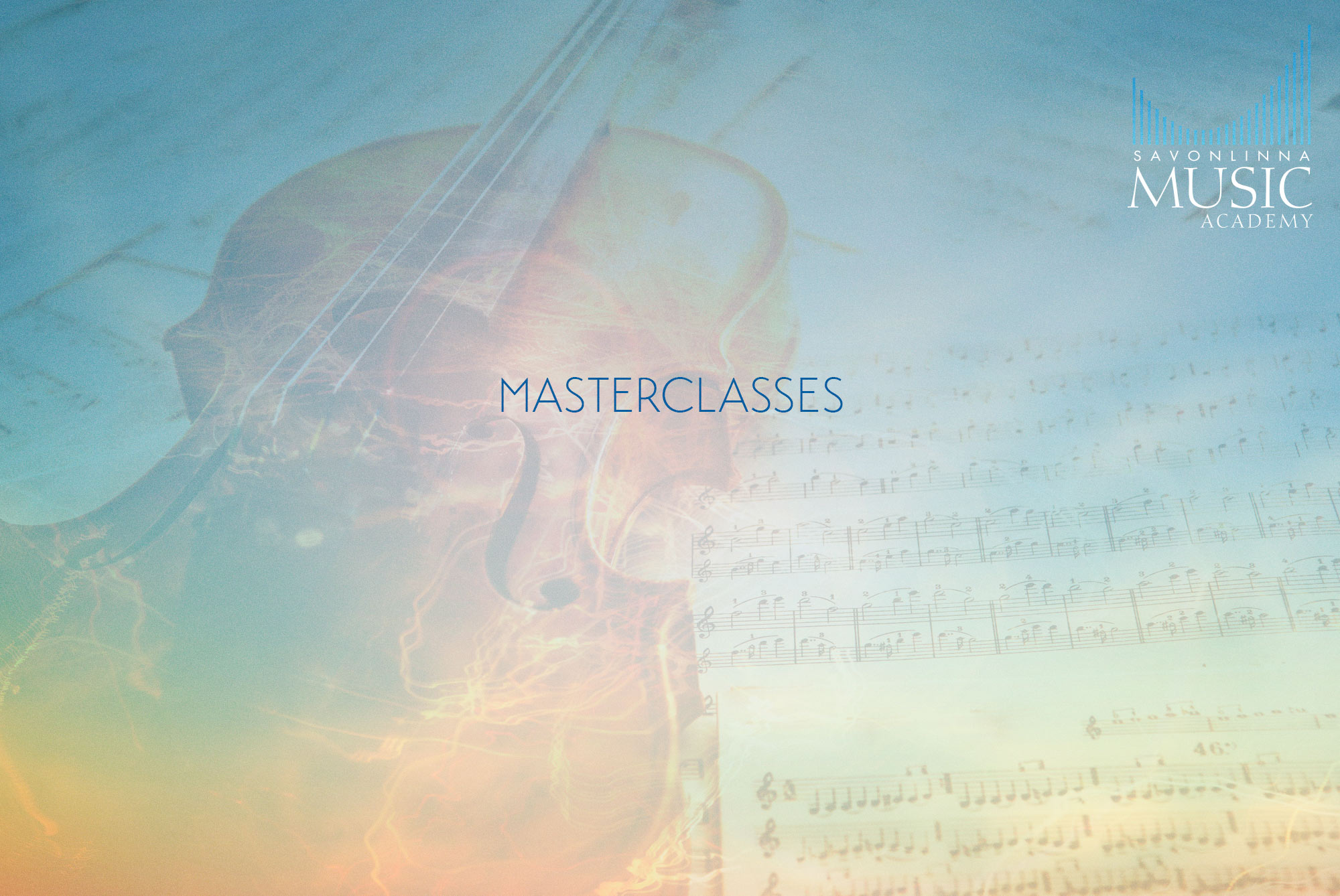 The Master classes of Savonlinna Music Academy are held at Savonlinna Music Institut (address: Sotilaspojankatu 1), the estate which Music Academy rents on summertime. At the Music Institut you will find a concert hall and plenty of classrooms which can be booked for rehearsal. There is also a Music Adacemy's office where you find staff and a possibility to copy and print things.
The Master classes starts with a meeting for teacher and students where the practicalities and schedule of Master class are reviewed. The students have generally a private lesson each day and these lessons are open to other participants to follow. The schedule of Master class can be arranged flexibly with the teacher; only exception is the Chamber music master class' schedule which will be fixed beforehand due to large number of participants and a restricted number of classrooms. The Master classes end with a final concert where the students can perform their repertoire. There might also be other gig possibilities for interested ones during the Master class.
The accommodation or meals are not included to the course fee. Savonlinna Music Academy offers rooms for rent for the students of Music Academy. Academy rents apartments from local people who have for example gone to their summer cottages.  The apartments are mostly located in the city center of Savonlinna, near the Music Academy. Most of the apartments are for 1-2 persons. There will be kitchen and bathroom facilities plus bed sheets and towels for you in each apartment. Arriving one day before the start of the course and leaving one day after the course is recommended.
Accommodation fee:
Approximately 40 € /day
Travel information
The city of Savonlinna is located 330 km to northeast from Helsinki. Savonlinna can be reached by plane, train or bus.
Flights:
Normally NyxAir OÜ operates from Helsinki to Savonlinna and vice versa two times a day. The flying time is approximately one hour.
More info and tickets: https://flynyx.com/booking
Trains:
There is a train connection to Savonlinna from Helsinki-Vantaa airport or the Helsinki center. Travelling time is 4,5 hours. If you take a train from the airport, there will be two changes (at Tikkurila and Parikkala) before you reach Savonlinna. If you are coming from Helsinki centre, the only change is at Parikkala.
More info, schedules and tickets: www.vr.fi
Busses:
There is also a bus connection to Savonlinna from Helsinki-Vantaa airport or Helsinki centre. The travelling time is approximately 5 hours. The busses of Matkahuolto-company operates from the airport and there is one change on the way to Savonlinna. Matkahuolto-company and the budget bus company Onnibuss operates from Helsinki center to Savonlinna without changes.
More info, schedules an tickets: www.matkahuolto.fi and www.onnibus.com
Music Academy's staff will arrange you a ride from Savonlinna airport, train station or bus station if you are staying in our apartment.